This item has been added to your favourites list |
View All Favourites
SUT645P Ultra Slim Tilting LED TV Wall Mount Bracket 32 37 40 46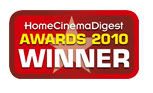 Peerless SUT645P Ultra Slim Tilting TV Wall Bracket for LCD & LED TV's from 32" to 46".
The Ultra Slim range has been specifically designed and developed to complement the very latest ultra thin flat panel screens. Becoming slimmer all the time, these ultra flat screens require a wall mount that positions the screen as close to the wall as possible. The Ultra Slim Mounts offer simple fitting, a flexible screen mounting design, secure support and innovative features for maximum versatility.
The SUT645P Universal Ultra-Slim Tilt Wall Mount is the industry's thinnest tilt wall mount that delivers an aesthetically-pleasing mounting solution with no sacrifice to functionality. Its innovative design and use of new technologies merge style with state-of-the-art continuous tilt technology, horizontal adjustment, and installer-friendly features. Complementing its versatility and functionality is a sleek, ultra-low profile design with a high gloss black finish that harmonizes the TV with the mount. The SUT645P provides the ultimate combination looks and functionality in an ultra-thin package for the perfect, close to-the-wall TV installation.
Please note that these brackets are designed to be used with the new range slim LCD LED an Plasma tv's that are no thicker than 51mm.
Specification


Designed for 32" to 46" screens
Ultra-thin design holds screen only 17mm from the wall for a near invisible application
Holds up to 45kg in weight
Extends up to 149mm from the wall for hassle free cable installation
Full Motion Tilt allows up to 17.5°

Simply hooks onto the wall plate for ease of installation

Up to 203mmm Lateral Shift Adjustment

Will this Bracket fit my TV?

On the back of your TV there will be 4 x mounting holes, if you measure the distance between these mounting holes, in millimetres, you will have your VESA measurement.

This Bracket will fit standard and non standard VESA measurements up to 450x400:

200x100 | 200x200 | 300x300
400x200 | 450x400
FREE UK Delivery on all orders over £50.00 - Smaller orders incur a £4.95 charge
Thank you ! We have received your message.
Ask a question or leave feedback about SUT645P Ultra Slim Tilting LED TV Wall Mount Bracket 32 37 40 46